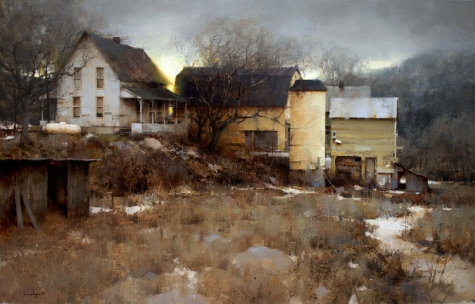 Friday-Sunday, October 2-4, 2020 9:00am—4:00pm Tuition: $525
Join us for this wonderful workshop with Mark, a member of The Putney Painters, as he demonstrates how to simplify aspects of plein air painting for a deeper impact. He offers demos that demonstrate color, value, edges, temperature and when, where and how to utilize transparent vs. opaque paint for controlling planes that you wish to recede and advance. Each day usually begins with a teaching demo on the property followed by students painting and individual instruction and support.
To Register: Contact Penelope Simpson VillageArtsofPutney@gmail.com or call: 802-246-7742.