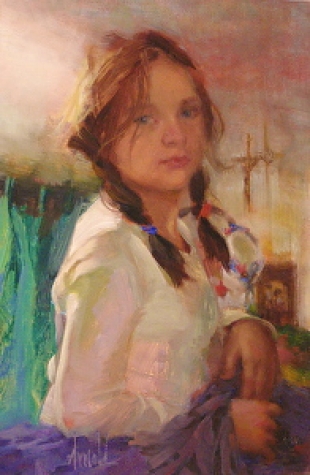 Thursday-Friday, June 4-5, 2020 9:00am—4:00pm Tuition: $260
New or fearful of painting portraits? Even if you have no experience in portraiture, this is the perfect workshop for you! Each morning, Carol will demonstrate how she breaks down the head into paintable shapes of color, light and shade while students ask questions and take notes. We will break for lunch and then students paint while Carol visits each artist with plenty of one on one instruction and inspiration. The fear of portrait painting is relieved with knowledge and patience. Carol will start from the beginning and help students work through their painting with no fear! Everyone works at their own pace.
Carol Arnold is an award-winning painter and is a longtime member of The Putney Painters, an invitational painting group led by Richard Schmid and Nancy Guzik.
*Bring one painting from home for a critique on the last hour of the last day.
To Register: Penelope Simpson VillageArtsofPutney@gmail.com or call: 802-246-7742.