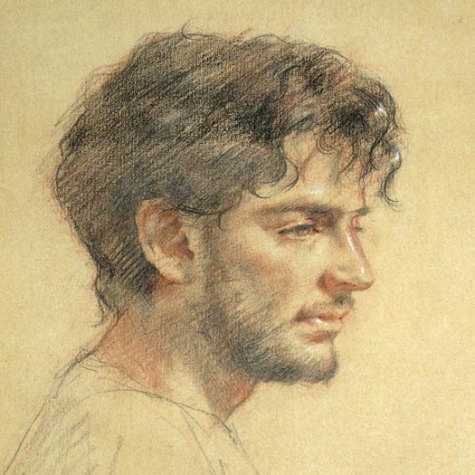 Wednesday-Friday, October 4-6, 2017 9:00am—4:00pm Tuition: $525 (includes model fee)
A thorough understanding of anatomy can have a powerful influence on the expressive potential of our artwork. The first class of this series focused on the head and neck. This second series will explore drawing the torso, arms, and how they connect via bones, musles and tendons. Each morning will involves a demo and detailed description of the muscles and bones through echorche drawing. The afternoon will focus on portrait drawing technique stressing organization, style and technique.
To Register: Contact Penelope Simpson villarts@sover.net or call: 802-246-7742.