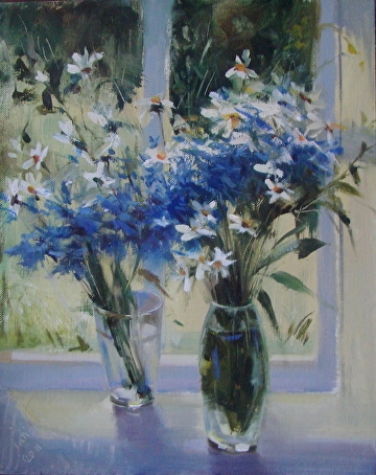 Effective Block-ins for Successful Oil Painting with Tatiana Yanovskaya
Friday-Sunday, June 28-29, 2018 9:00a.m.—4:00p.m. Tuition $250 plus small model fee
Award winning artist, Tatiana Yanovskaya-Sink, originally from the Ukraine, is a member of the Putney Painters and has been studying for many years under master painters, Richard Schmid and Nancy Guzik, as well as many other well-known master painters.
Tatiana's intention for this three-day workshop series delves into the mysteries of how masters analyze and ask themselves the right questions when looking at their subjects before even beginning a block-in. This approach will help students obtain confidence in formulating their own thoughts and experiment with a variety of effective block-in techniques. Each morning will begin with a demonstration with plenty of time for students to practice block-ins with live models and teacher assistance for the rest of the day.
To Register: Contact Penelope at villarts@sover.net or call 802-246-7742.