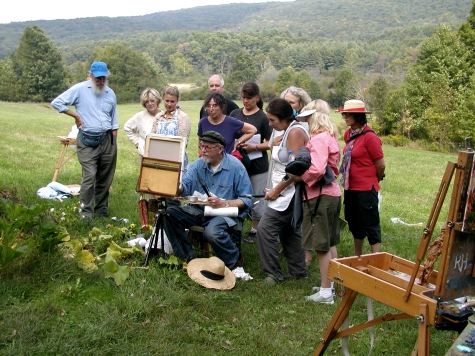 Putney Painters with Richard Schmid & Nancy Guzik
Saturdays 9:00 a.m. — 4:00 p.m.

Full
Village Arts of Putney is the home of The Putney Painters, founded by Richard, Nancy, Penelope & Capt. John Adams. This group of dedicated painters, many who have been painting with Richard and Nancy, for the past 10 years will dazzle you when you see how much each artist has grown in their craft. Understandably, this group is full, but there are workshops offered by many of the Putney Painters—let us know if you would like to be on that list. There are also painting groups offered by several Putney Painters seasonally. Please inquire!